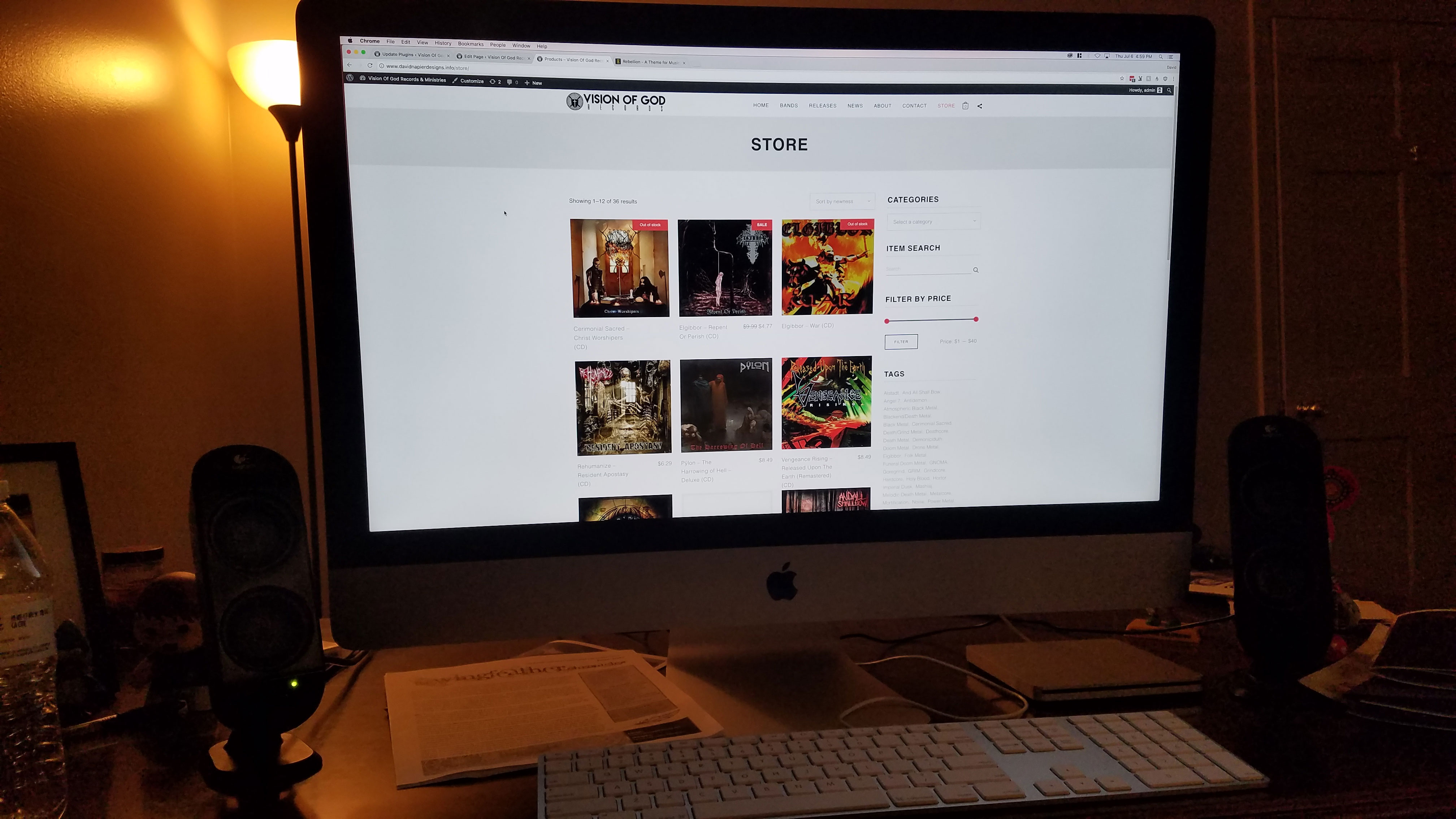 New Site Launched!
We are very pleased to announce the new Vision Of God Records site! A lot of time and effort went into this site in an effort to help make it easier for people to not only find Vision Of God Records, but help spread the Word of the Lord throughout the world.
So, please if you have any comments or suggestions send them our way via the comment box below or on the Contact page. We at Vision Of God Records will continue to bring you the most head banging, brutal and amazing releases as well as great deals in our Store to help spread the good news!
We have to give a shout out to Mace Beard of the Bearded Dragon's Metal for writing most of the bios for the bands and generally helping out with the copy of the site and everyone else involved in making this new site a reality!
Thank you all for your love, patience and sacrifice.
-Vision Of God Records